Presidential Visits
---
Gallery
- Page 1 -
Page 2
President Hillery - Official Opening of Centre
The official opening of the Four Districts Day Care Centre by President Patrick J.Hillery was commemorated with the planting of a tree on the 15th of February 1981.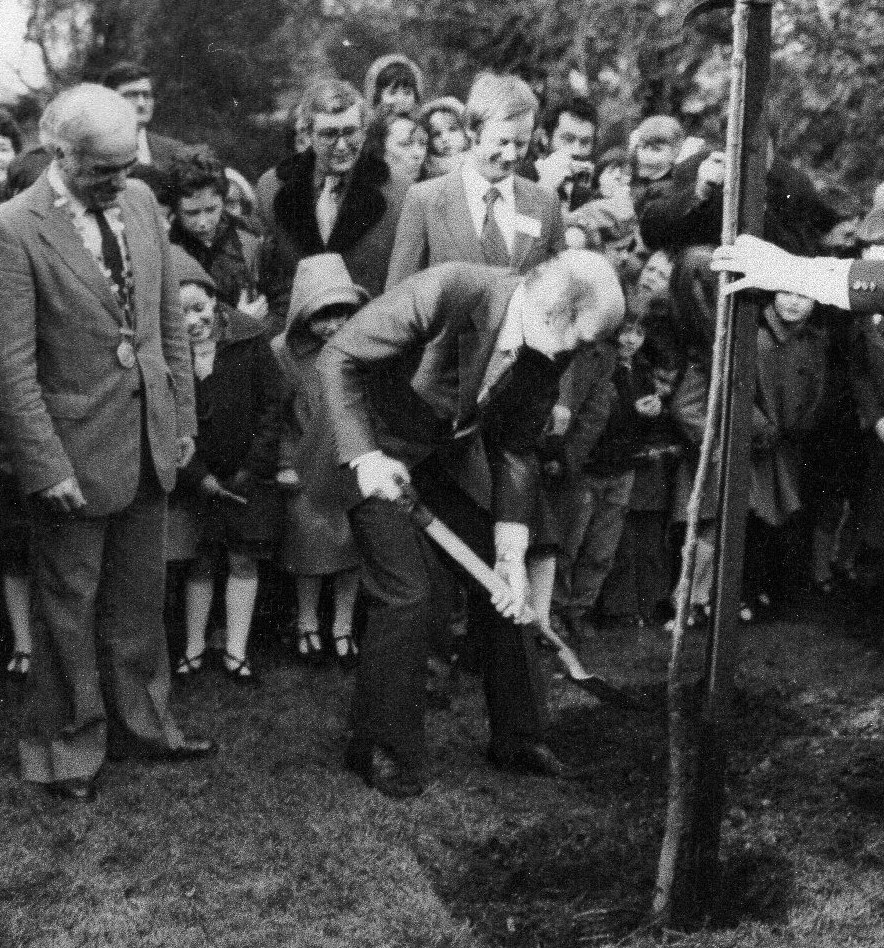 The President planting a tree to commemorate the opening of the Centre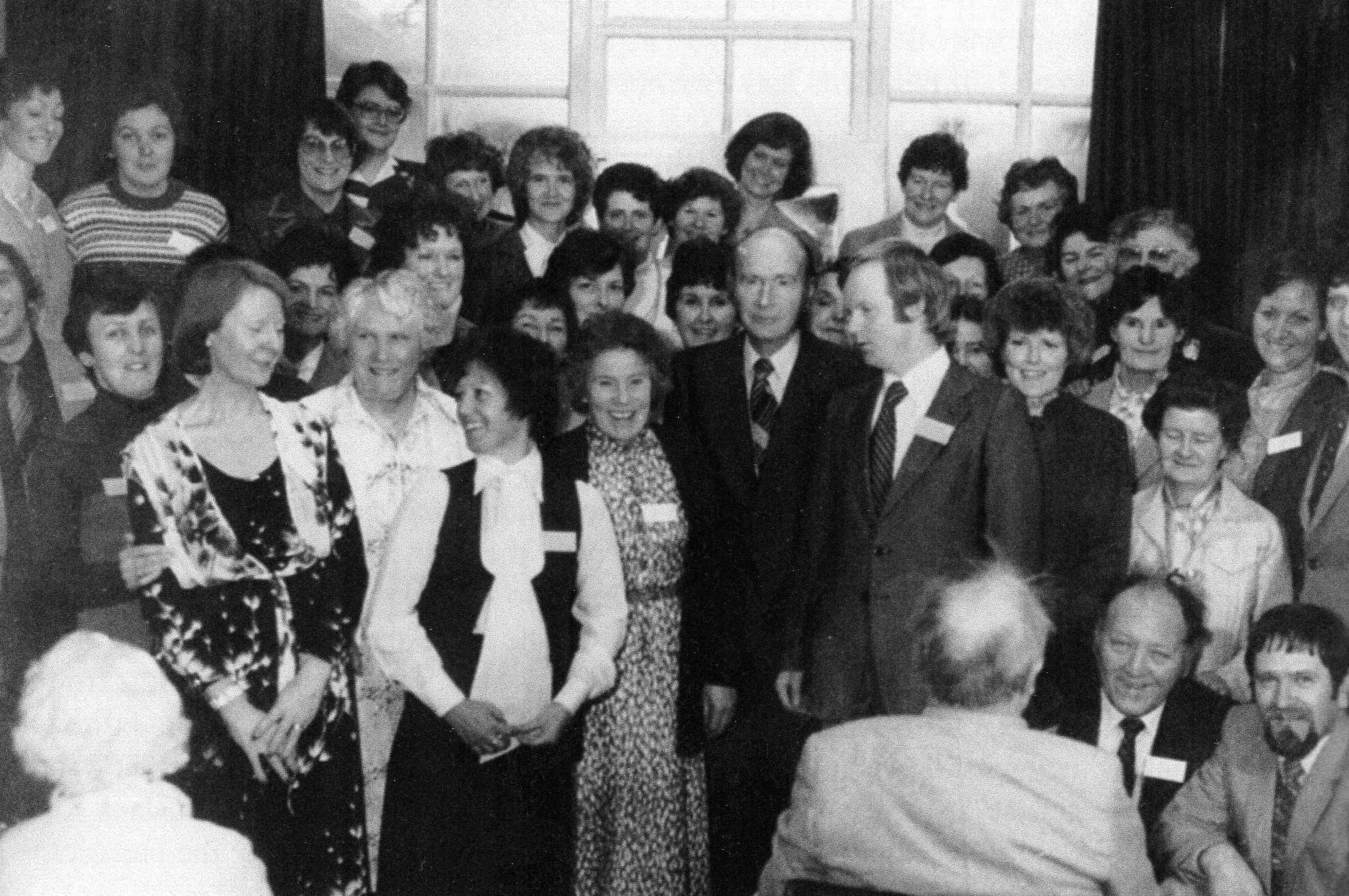 Pictured at the offical opening are:
Row 1: James Bayle, Phil Murray, Margaret O'Reilly, Bridget McCormack, Sally Niland, Margaret Proctor, President Hillery, Joe Clinton, Maura Finnerty, Eileen Browne, Jim Goss.
Row 2: Ann Kelly, Peg Byrne, Eileen Byrne, Adeline Pearson, Mary McCabe, Kay Ryan, Kitty Davis, Vera Cooke, Margaret Eustace, Helen Sheehan, Vera Quinn, Alice Ahern, Marie Goss, Lily Fallon.
Seated: Vincent Smyth, Mr. Byrne, Al Hannon.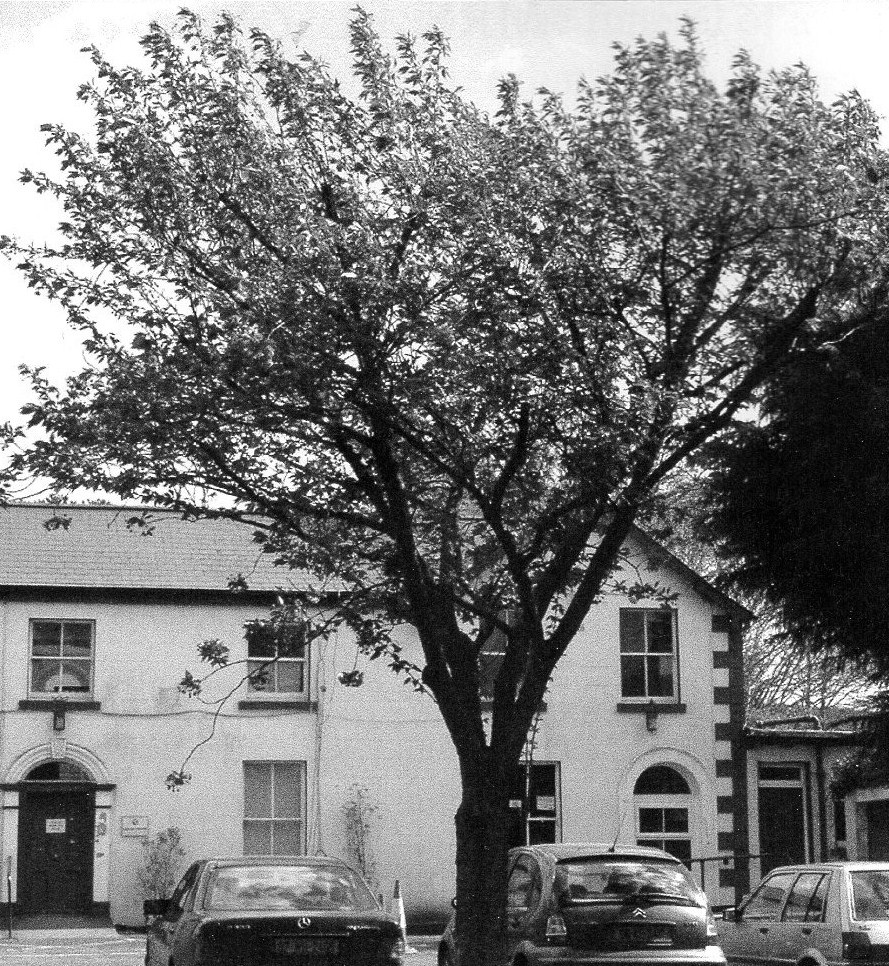 The Tree in 2006
Gallery
- Page 1 -
Page 2